Innovation plays a crucial role in achieving environmental sustainability and efficiencies in the plumbing industry. One particular innovation that has been gaining significant traction is the use of silicon brass as a lead free alternative for plumbing fittings. This addresses the concern of lead based products while also considering product cost, performance and environmental impact.
Silicon brass is a unique alloy that combines copper and silicon to create a durable and corrosion-resistant material. Compared with traditional brass fittings, silicon brass is 99.9% lead free, meeting the 2022 National Construction Code and making it an ideal solution for potable water installations. The composition of this alloy provides excellent resistance to corrosion and dezincification, resulting in longer-lasting fittings and improved reliability in the field.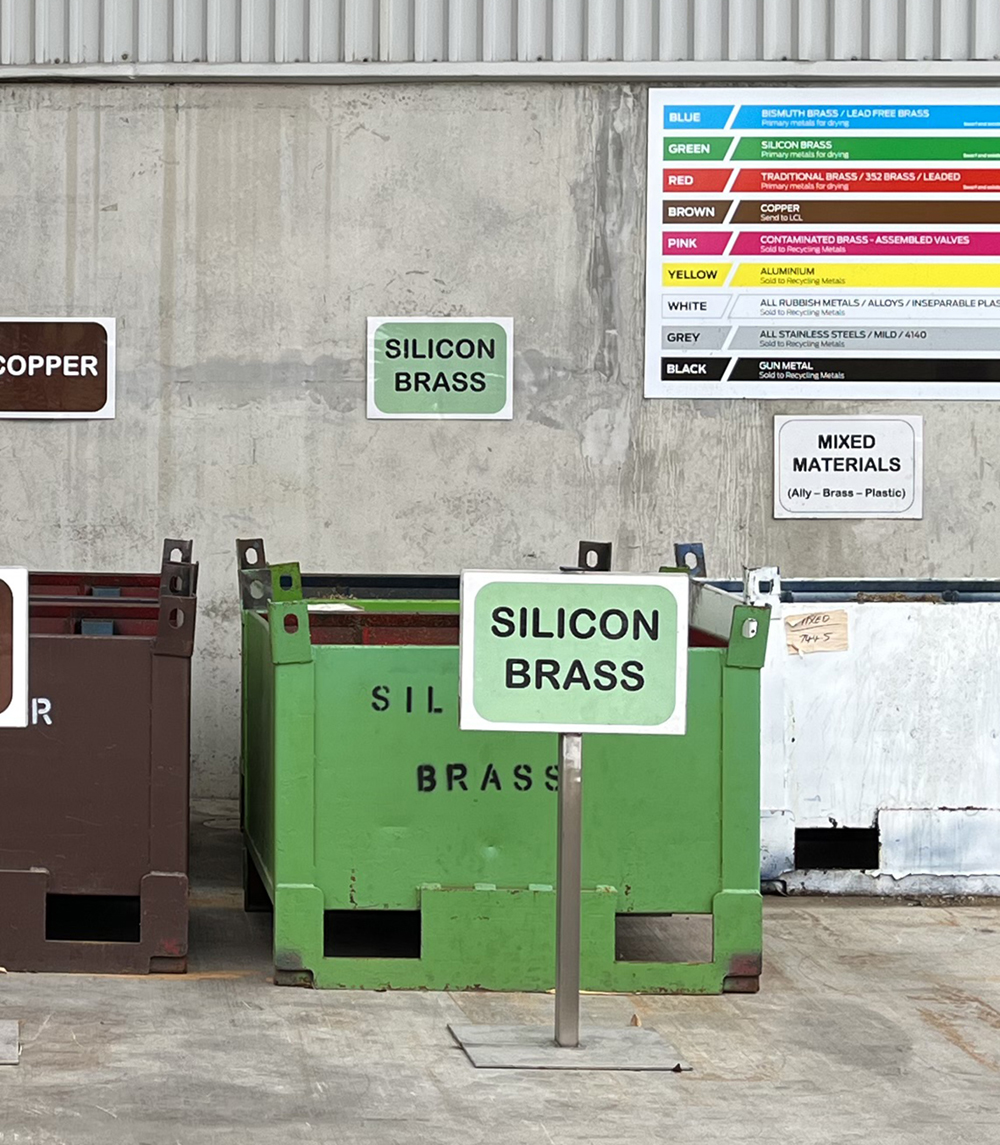 While transitioning to silicon brass does require an initial investment, its long-term benefits far outweigh the costs. Improved corrosion resistance & durability contributes to a reduction in frequency of replacements and repairs which can lead to financial savings and contribute to the conservation of valuable resources.
Furthermore, the material properties of silicon brass offer additional opportunity for optimisation of the production process. This optimisation leads to a reduction in the energy required for manufacture of these products. Overall, this material selection offers a sustainable solution that enhances operational efficiency, effectively supporting a decrease in ecological impact.
A significant milestone in the adoption of silicon brass comes from Reliance Worldwide Corporation (RWC), a global leader in water control systems and plumbing solutions. RWC Australia has made a commitment to transition to silicon brass, starting with its flagship SharkBite system in 2024. This move underscores RWC's dedication to providing safe, efficient, and environmentally responsible products both now and for future generations.